Thanks so much to everybody who has played a part in making The BUP a summer tradition that we all look forward to. In addition to the Batter Up Baseball Camp directors and staff listed below, there are many other former or current college and high school players and coaches who are a big part of the Batter Up family. Each year we have over 30 coaches per week for our Camp, making sure each youngster has a memorable experience.
BILL BUSCETTO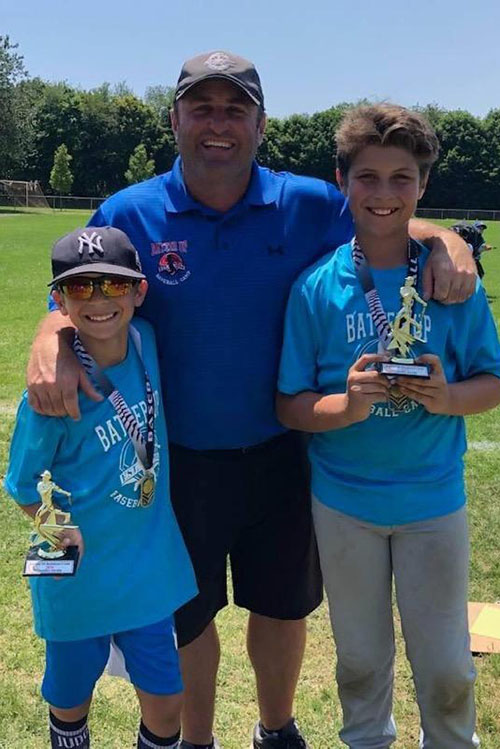 The Camp Director is Bill Buscetto, a member of the CT Association of Athletic Directors and CT High School Coaches Association. Bill was an All-American catcher at the University of New Haven, where he led UNH to the Division 2 College World Series. As a senior he won the New England Collegiate Conference batting title with a .404 average. In 2003 Bill was inducted into the University of New Haven Athletic Hall of Fame, as well as being inducted into the St. Bernard Athletic Hall of Fame in 2010. Bill is a former Athletic Director of St. Bernard High School and Lyme-Old Lyme High School. His leadership in the athletic department was recognized with CIAC Michael's Cup annual awards for outstanding athletic achievement by a school for 2010, 2011, 2014, and 2015.
Since 1994, Bill has run the Batter Up Baseball Camp for thousands of kids ranging from ages 5-13 during the summer. He also has conducted numerous other clinics for boys and girls of all ages.  We promote a fun and competitive atmosphere where kids from all leagues, towns, and abilities have thrived for 3 decades now! 
ISAAK LAZAROU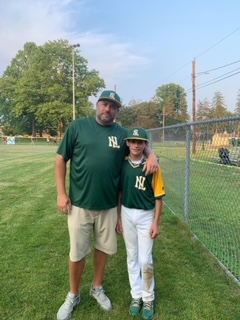 Coach Lazarou serves as our Director of Player Development at Batter Up and oversees all player trades and transactions each week. Coach Laz does an incredible job ensuring all of the teams are as fair as possible, while keeping all teams under the BUP salary cap. A proud native of Greece, Isaak is one of the all time great players in New London High School and Avery Point Baseball History. Coach Lazarou has volunteered a significant amount of time over the years giving back to New London Little League as well as the Batter Up Baseball Camp. Thank you Saki!
TIM PAYNE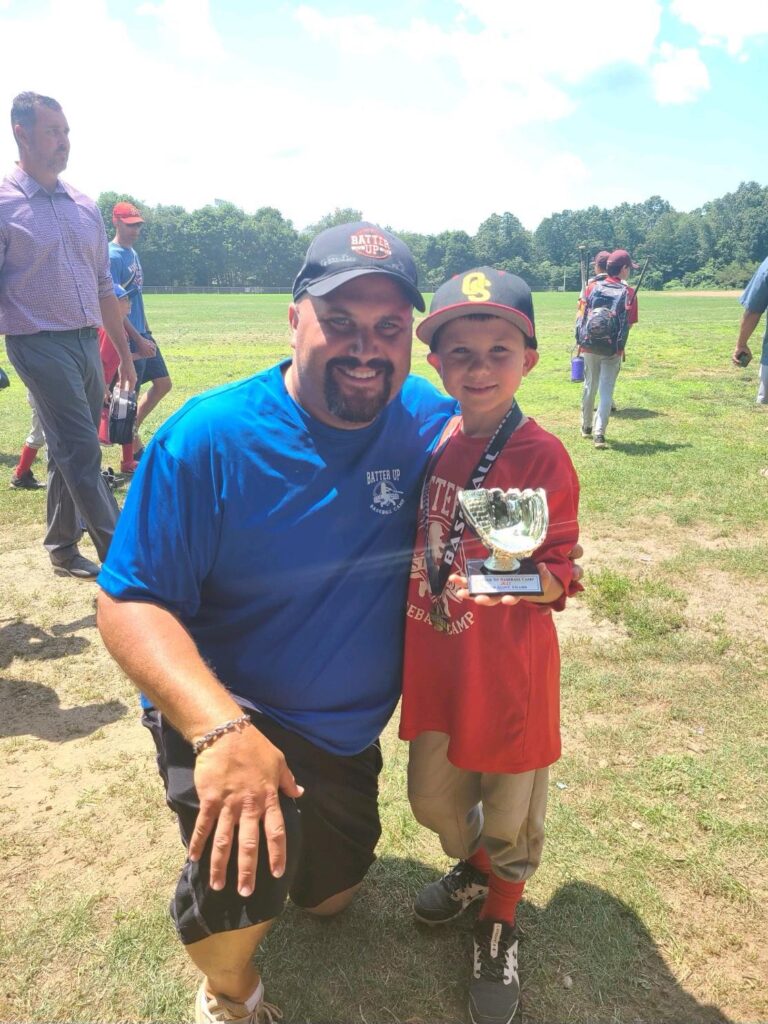 Coach Payne has been a coach at Batter Up for 25 years now, always supervising the iconic Mets-Braves games each week among other duties. During the school year, Tim works as a special education teacher at Fitch High School in Groton. Besides baseball, Coach Payne loves basketball and golf and has coached all three sports at the high school level. Coach Payne is most proud of his family and 3 kids, which includes his son Mason who is also a camper at Batter Up!
DESARAE LATINO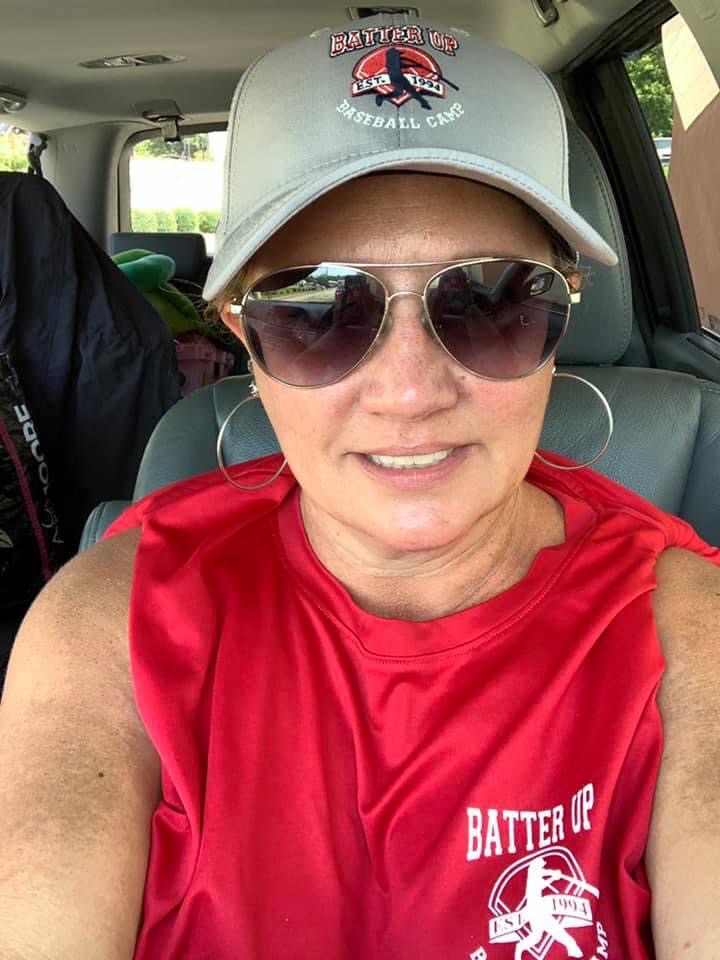 As we enter the 30th year of Batter Up Baseball Camp, a familiar face will once again be on the sidelines making sure all of our kids stay safe. Desarae has been our certified athletic trainer ALL 30 YEARS of Batter Up since we started, and always handles so many more responsibilities also!  She was the Head Athletic Trainer at UConn Avery Point for 20 years. Nowadays during the school year, Desarae is a Special Education teacher in Groton, and her love of children is so evident each and every summer.
BILLY BUSCETTO JR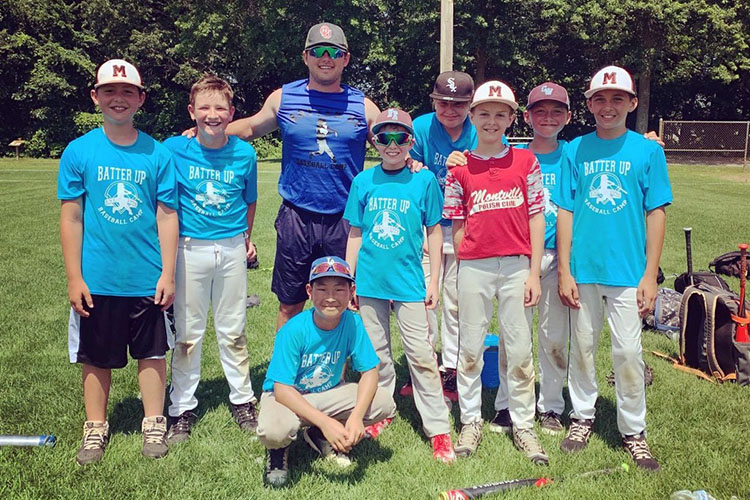 In high school Billy was an All Area, All Conference and All State shortstop at Old Lyme. In college at Western CT, he was selected as an Little East All Conference second baseman, while also being named First Team All League and All Star in the Virginia Beach Summer Collegiate Baseball League. Billy helps coordinate team selections and player transactions with Coach Lazarou. Billy is a certified personal trainer, who trains many of our batter up kids in the off-season.
SAWYER GREGORY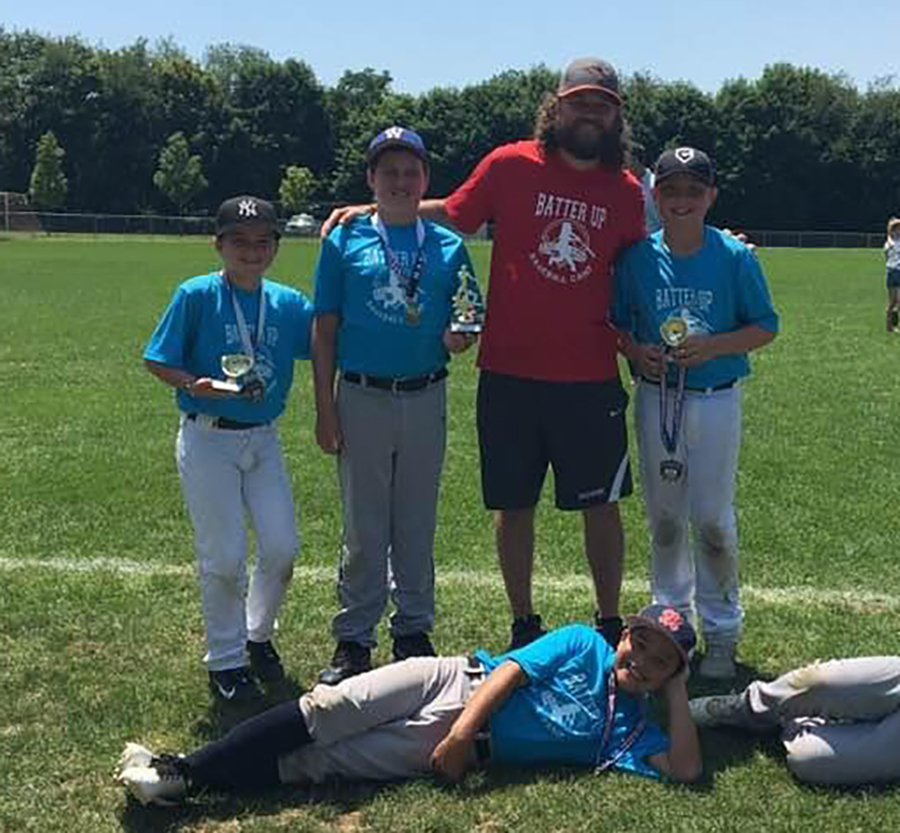 Coach Gregory is a Batter Up legend. He started as a camper back when he was 6 years old and has never left! Sawyer has been the Supervisor of Showtime Field at Batter Up for years, leading his beloved UConn Huskies each and every week. During the school year, Sawyer is a teacher at Mile Creek School in Old Lyme, CT.
JORDAN BUSCETTO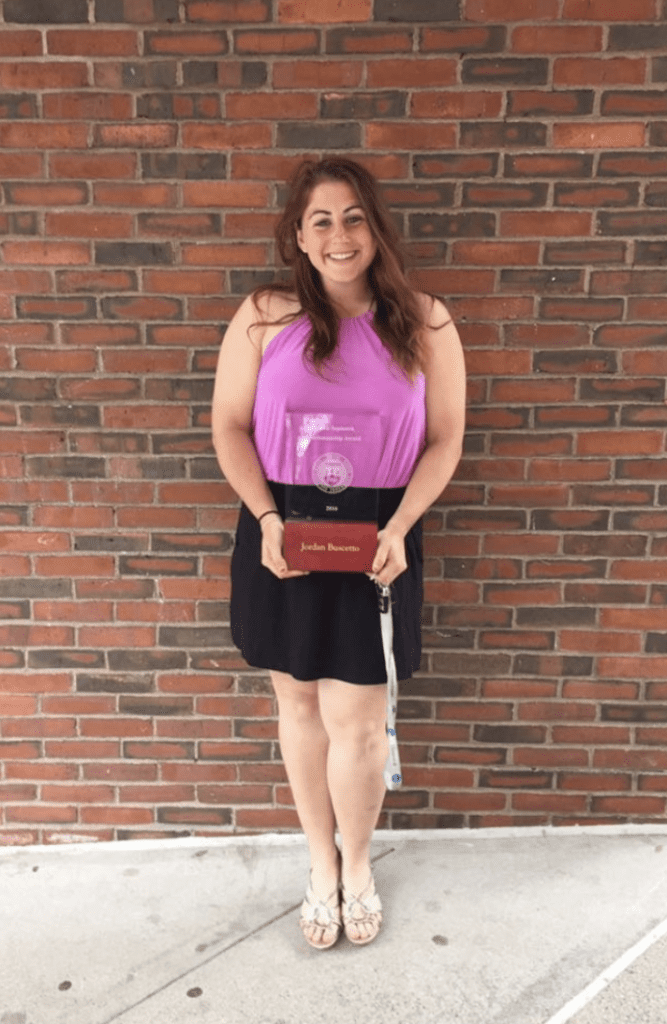 Jordan is the person behind the scenes that makes Batter Up run smoothly. She compiles all the registration lists of kids, teams, t-shirts, parents email addresses, etc. organizing everything for Coach Buscetto, so all he has to do is show up and coach! Jordan is a graduate of Brandeis University where she was a 2 time Captain of the softball team, helping lead them to the 2015 ECAC Championship. During the school year Jordan is a Guidance Counselor at Dennis-Yarmouth Regional High School in Cape Cod.
JOE FUNARO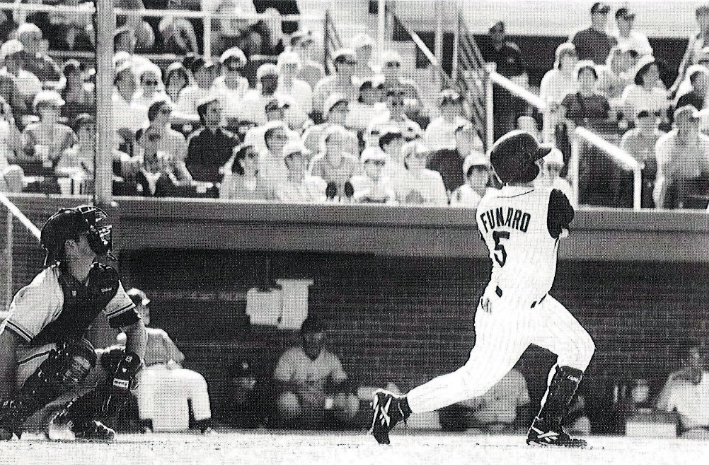 Coach Funaro was an All-American baseball player at Eastern CT State University, and later went on to play 6 seasons of professional baseball in the Florida Marlins organization. Joe reached the AAA level and played in Major League Spring Training games during his final year, retiring with a professional average of .307. In High School, Joe finished second in the prestigious All Connecticut Conference Player of the Year balloting, which is a tremendous accomplishment.
JJ KONING
One of the most clutch performers in CT High School Baseball history, Coach Kones had the game winning hits in back to back ACC Championship Games in 1990 and 1991. JJ also belted a long grand slam deep into the trees at Mitchell Woods back in 1986 off of Coach Lazarou in a District 10 Little League matchup. Coach Kones went on to star at Uconn Avery Point, where under his guidance and tutleage future major leaguer John McDonald was able to flourish… at least according to JJ.